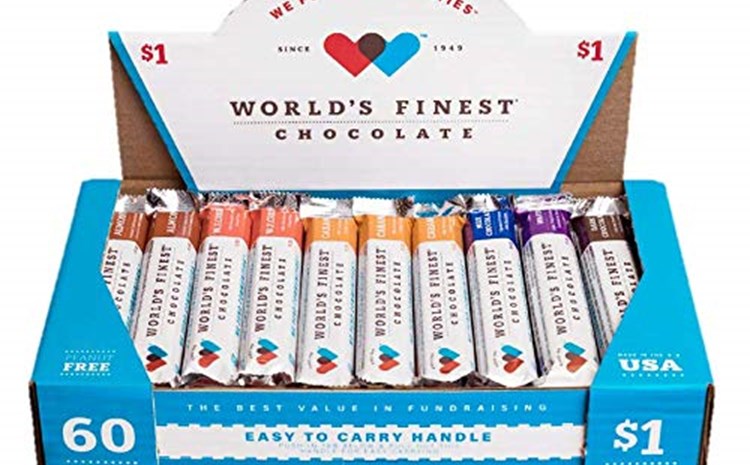 World's Finest Chocolate
Wednesday, February 26, 2020
DEAR PARENTS AND STUDENTS:
We appreciate your wonderful support of our previous fund raisers and hope you can help us once again. This month, Anthony Elementary School will be sponsoring a World's Finest, along with your great support will make this one of our most successful sales ever. We will be selling a great VARIETY PACK featuring 60 OF THE $1.00 BARS (6 DIFFERENT FLAVORS). Students may check out one box (60 bars) at a time with a permission slip signed by a parent or guardian.
SALES IDEAS: Your own neighborhood, family members, relatives, etc. Parents can really help by taking chocolate to work and to social functions not normally available to students. Just have it available at your desk or work station and watch it sell itself. Parents please do not let your children go "door-to-door" during the sale without an adult being present.