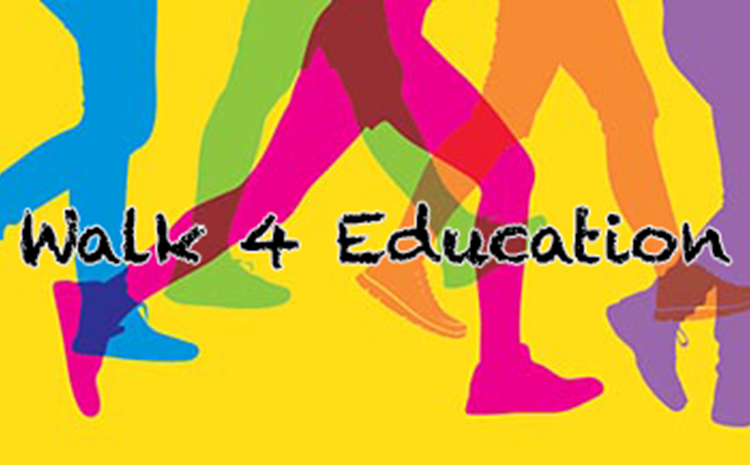 Walk 4 Education
Please support our annual Walk-4-Education Fundraiser. Our goal is for each student to donate. Every donation, small or large, is greatly appreciated.
Donation envelopes are due by May 31, STUDENTS WILL RECEIVE A RAFFLE TICKET FOR EACH DOLLAR DONATED.
All proceeds raised will go directly to our P.T.O. in order to pay for fun, educational, and enriching programs like assemblies, field trips, and more!
June 7th will be our RAFFLE DRAWING. Join us at Friday, Flag Deck.
PRIZES
1st Prize - $100.00 Gift Card to Walmart
2nd Prize - $50.00 Gift Card to Lucille's BBQ
3rd Prize - 4 Movie Tickets
Plus more!
Schedule
Kindergarten 8:20-8:40
Grade 1 through 3 8:45-9:25
Grade 4 through 6 9:30-10:10